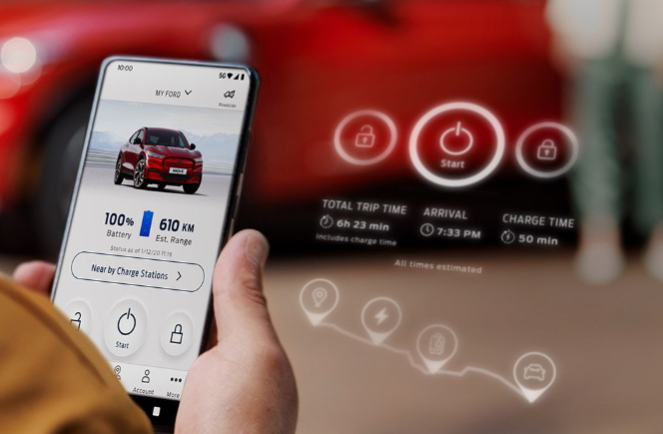 FORDPASS IS TAKING PARKING TO THE NEXT LEVEL
Finding a parking space and then manoeuvring into one can be a headache! Especially with some spaces not much wider than the vehicle itself: often it doesn't leave much room for getting in and out without risking damage to the doors.
To help solve this problem, Ford is partnering with technology companies and parking infrastructure providers, to develop an Automated Valet Parking feature for the FordPass App, which will allow drivers to exit the car before it parks.
Not only will this make parking in narrow spaces easier, but the technology will also remove the time and hassle of searching for an empty space too.
Drivers will be able to safely exit their car, before sending it to remotely park itself via the FordPass App. The connected Ford vehicle then communicates with the intelligent car park infrastructure, which directs it to an available space.
Drivers could then use the app to retrieve the car from a designated pick-up place too. Meaning no more long walks with heavy shopping bags, back through the car park to find your car.
The technology is currently in the research and demonstration phase, but the potential for it to be expanded to include other automated tasks is exciting.
This could let you send your vehicle to the car wash, for example, or to an EV charging station. When paired with other FordPass remote features like remote zonal locking, you could even arrange for parcels to be delivered to the boot of your car while you're busy elsewhere.
Watch the film to see this exciting new Automated Valet Parking technology in action:
Latest News