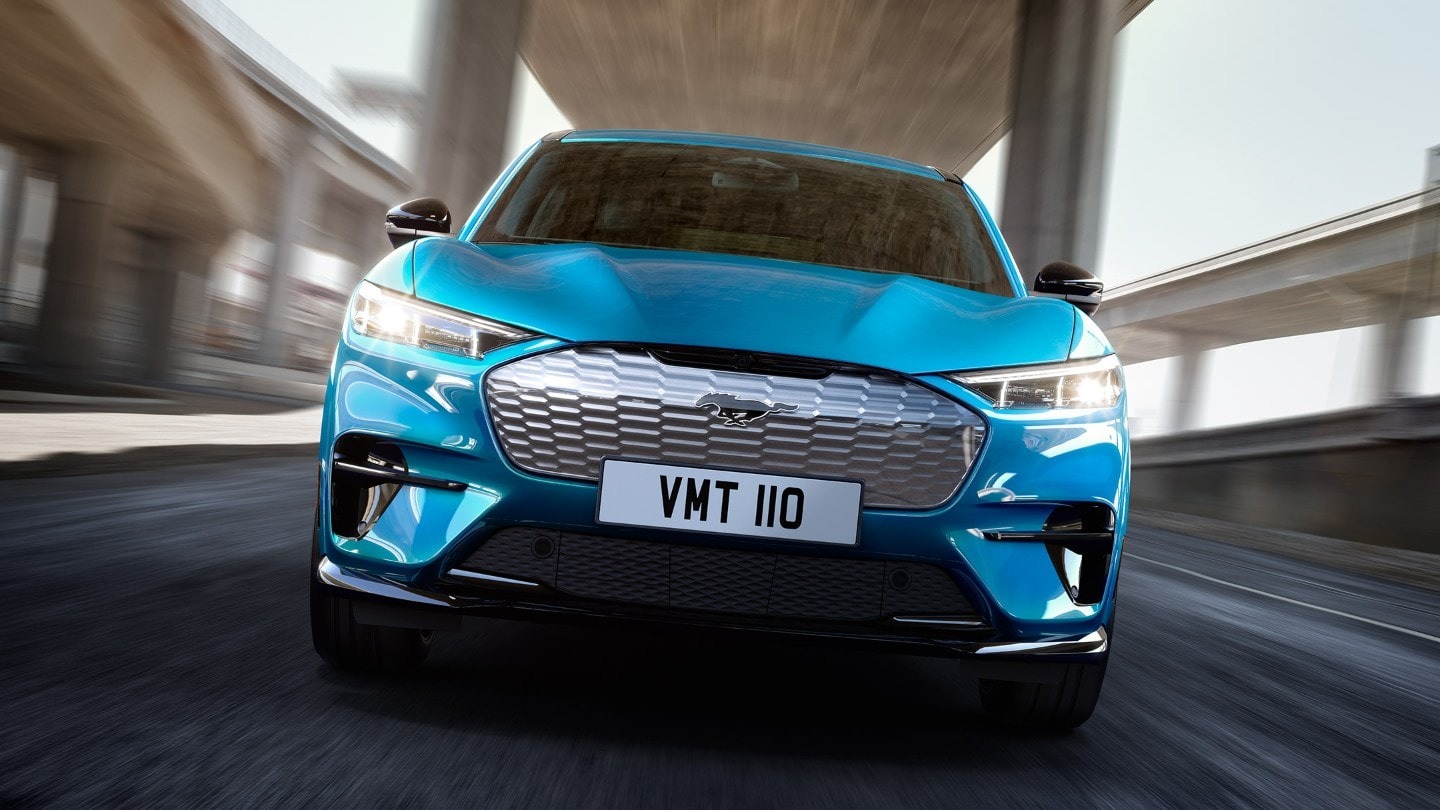 EMBRACING ELECTRIC
After a lifetime of driving gasoline-powered vehicles, 87-year-old Pedro García is proving it's never too late to embrace the future as he makes the change to electric – with the all-electric Mustang Mach-E as his vehicle of choice.
Pedro has owned numerous Ford cars over the years, developing a close relationship with the team at his local dealership in Alicante, Spain. They made sure he was one of the first to see a Mustang Mach-E and, when he was won over by its style, they made sure he was also one of their first Mustang Mach-E customers.
Since then, they have been there every step of the way to help Pedro learn about and adapt to his new car. Not that he's needed much help.
Pedro knows of younger people who still find the idea of switching to electric daunting. But he's proving that even with a lifetime of gasoline-powered habits behind him, making the transition is easier than they might imagine.
Pedro has installed a wallbox to charge his Mustang Mach-E at home. So, he simply plugs his car in at night, and wakes with it fully charged in the morning.
The quietness and ease of use that the Mustang Mach-E offers – particularly with the one pedal driving – has seen him travel to places he hasn't been to in fifty years, just because he can.
People often fear change, but Pedro shows that even at his age, adapting to the future can be easier, and more enjoyable, than expected.
Latest News