Motability at Springfield Garage
The Motability Scheme
If you are in receipt of the Higher Rate Component Disability Living Allowance and join the Motability Contract Hire Scheme, you can drive a brand new Ford - worry free. Have a new car every 3 years, with servicing, insurance, breakdown cover, tyres, windscreens, and routine maintenance taken care of. With Motability everything is taken care of so you can enjoy the freedom to drive. The Motability scheme is available to those in receipt of PIP, DLA, WPMS amd AFIP.
Your Motability agreement also includes:
A brand new Ford of your choice every three years.
Insurance, loss and damage protection, personal accident cover for named drivers and passengers.
Servicing, maintenance and repairs at your Ford Dealer.
Full breakdown assistance from RAC.
Window and windscreen replacement at no extra cost.
A 60,000 mile allowance during the three years.
Free replacement tyres.
How Does The Scheme Work?
If you are eligible for the scheme, simply chose the car that is best suited to your needs. We have a range of cars from the agile Ford Fiesta to the multi purpose 7 seat Ford Galaxy, some with automatic transmissions, petrol or diesel, so we are sure there will be a car to suit you in our range. When you have test driven the new cars and found one that suits you, our experienced Motability Specialists will guide you through every step of the process. From the initial application to finally getting behind the wheel, you are in safe hands.
If you have specific mobility needs, such as hand controls, modified seats or anything else that makes using your car easier, we are happy to advise. We work with a range of disability aid providers to help you solve any difficulties you might encounter.
You can choose to exchange you allowance for a new car, or add some money in the way of an advance deposit. Many cars, such as the new Focus, do not need any advance deposit, but if you wish to access a high specification model an advance deposit may be needed. Click here to view the latest advance payments. We put your application in to Motability for you and organise all the paperwork for taxation and insurance of the new car. You can then collect your new car and drive it for 3 years. We will organise and remind you when it needs servicing, we are happy to collect it for service if you wish. When the car is approaching 3 years old you simply repeat the process and chose a new car.
In the 3 years that you drive your car, Motability cover the cost of insurance for 2 drivers and all running costs excluding accidental damage and fuel. You will be covered by the RAC with full breakdown cover including at home or abroad.
What's not included? Although almost everything is included, please note you will be responsible for paying the following:
Fuel and consumables; such as screen wash.
Adaptations; some need an additional payment.
Insurance claims; an insurance excess will apply on any claim for loss or damage. This excess amount varies depending on the age and experience of the driver (full details can be obtained on application).
Optional extras not fitted as standard; such as leather seats.
Fines; any parking or speeding fines are your responsibility.
Theft of, or damage to, personal belongings; these include wheelchairs, coats or mobile phones (full details can be obtained on application).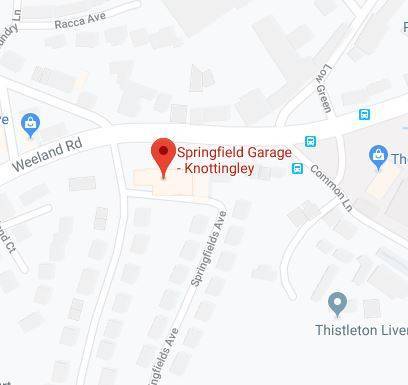 The Motability Contract Hire Scheme is available at Springfield Garage.
Sean Raftery is our main Motability Specialist. If Sean is unavailable both Will Smiles and Tim Fletcher are qualified Motability Specialists.
We have over 200 contract hire customers currently driving Ford cars supplied by us on the scheme and are happy to discuss any aspect of Motability either in the dealership or, if you prefer, at your own home.
If you are in receipt of the Higher Rate Disability Living Allowance or PIP at the enhanced rate you could be eligible for a new Motability car every 3 years.
Many Ford cars are available on the scheme with NIL advance payment, although many customers choose to pay an advance payment and drive a higher specification car.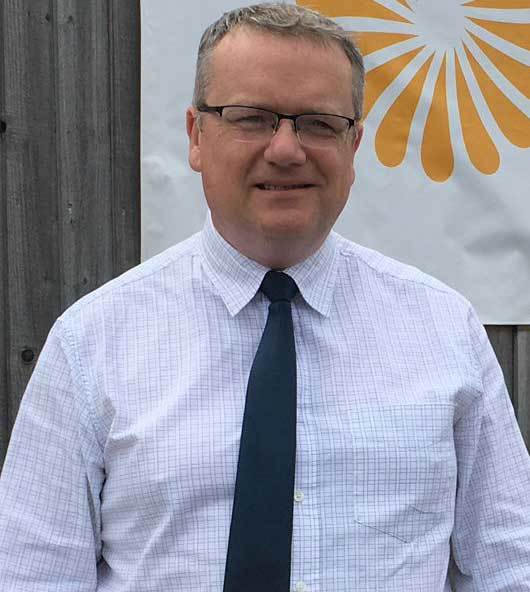 Motability Price List
Advance Payments
What it is; This is an amount payable upfront to your Motability dealer in addition to your weekly mobility allowance
Why it's needed; Your mobility allowance may not cover the cost for some larger or more expensive cars. These cars are allocated with an Advance Payment which represents the difference between the amount your mobility allowance covers over the three-year agreement period and the overall cost of the car you choose
How it works; The Advance Payment is not a deposit and is therefore non-refundable. If an Advance Payment is required, the amount is fixed at the price available when you order your car
How it's calculated; Each Advance Payment is calculated by considering factors such as the cost of the car, its servicing and maintenance and its expected resale value at the end of the lease agreement. Our expert team negotiates with manufacturers every three months to get the best price for our customers
When you pay it; The amount is payable in one lump sum to your Motability dealer either before or on the day you collect your new car. Some dealers do ask for a holding deposit when you place your order, but any deposit paid will be deducted from the Advance Payment you pay when collecting your car. If you want to pay by cheque, this must be given to your dealer at least seven days before you collect your car, to allow funds to clear.
Click here for a full list of Advance Payments on the Ford website
Key Terms used:
Advance Payment; This is the non-refundable amount payable to your Motability Accredited Ford Dealer at the start of the three-year Contract Hire period.
Weekly Rental; Weekly Payment 'Total' indicates that the total current Allowance/Supplement is committed for the period of the contract and subsequent increases in the Allowance/Supplement are forfeited. Where the Weekly Rental is shown as a monetary value, this indicates any subsequent increases in the Allowance/Supplement will be paid by the DWP to the recipient.
DLA Holders; Recipients of the Higher Rate Mobility Component of the Disability Living Allowance.
WPMS Holders; Recipients of the War Pension Mobility Supplement.
PIP Holders; Recipients of the Enhanced Rate of the Personal Independence Payment.
AFIP Holders; Recipients of the Armed Forces Independence Payment.
FOR MORE DETAILS, CLARIFICATION OF ANY OF THE TERMS USED OR TO RECEIVE A COPY OF THE PRICE LIST IN LARGE PRINT, PLEASE CALL FORD MOTABILITY ON 0345 60 400 19.